Episodes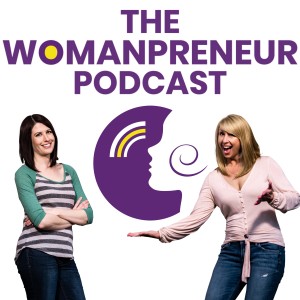 Wednesday Mar 11, 2020
Wednesday Mar 11, 2020
Working from home sounds so nice, doesn't it? Well, it can be, but focusing on your business amidst the demands and distractions of your family, dishes, laundry and other people in your life not understanding what it is you "do." Doesn't working from home mean you watch tv all day? ALL. THE. THINGS. How are we supposed to stay on track and productive while working from home? Amanda and Melissa weigh in about structure! From creating a designated workspace to having a set begin and end time to your work day - these ladies mean business! Get ready for the real scoop on how to set yourself up for success when working from home so you can enjoy the process and still things done!  
Keep the conversation going by joining our Facebook Group!
To watch the video version of this episode, please visit thewomanpreneurpodcast.com or our YouTube channel.
Please leave us a review and subscribe so you never miss an episode! Questions and comments can also be emailed to womanpreneurpodcast@gmail.com

Follow Amanda: @aardvarkgirl
Follow Melissa: @melissamoatsvo