Episodes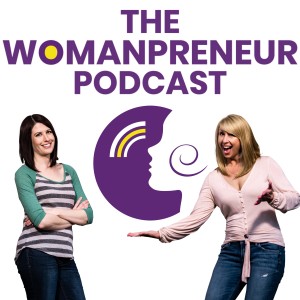 Wednesday Feb 05, 2020
Wednesday Feb 05, 2020
What is exactly is personal branding? And is it really that important? Ummm, yeah. It sure is. In a world of entrepreneurs, freelancers, creatives, inventors, educators, influencers and the like - anyone hoping to get noticed, develop positive relationships with their audience, and stay top of mind needs to have a stellar personal brand. Amanda and Melissa chat branding – how they came up with and crafted their own personal brands, and everything you should consider when shaping yours. Making your brand statement has many layers, and we peel them back one by one in this hot topic episode!
Keep the conversation going by joining our Facebook Group!
To watch the video version of this episode, please visit thewomanpreneurpodcast.com or our YouTube channel.
Please leave us a review and subscribe so you never miss an episode! Questions and comments can also be emailed to womanpreneurpodcast@gmail.com

Follow Amanda: @aardvarkgirl
Follow Melissa: @melissamoatsvo