Episodes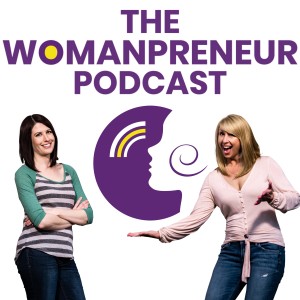 Wednesday Feb 12, 2020
Wednesday Feb 12, 2020
Do your habits and daily routines serve you well? Let's keep it real. Are you doing everything you can to get the results you think about, talk about, or doodle in your journal? Melissa and Amanda talk about being a doer, and how to leave the dreamers in the dust. It all comes down to results-driven behavior. This episode will surely get you thinking about your day-to-day way - where you're rockin' it and where you there is room for improvement. Let's take a closer look at ways to change some old habits, add in a few upgraded behaviors, and get the results we've been dreaming about!
Keep the conversation going by joining our Facebook Group!
To watch the video version of this episode, please visit thewomanpreneurpodcast.com or our YouTube channel.
Please leave us a review and subscribe so you never miss an episode! Questions and comments can also be emailed to womanpreneurpodcast@gmail.com

Follow Amanda: @aardvarkgirl
Follow Melissa: @melissamoatsvo