Episodes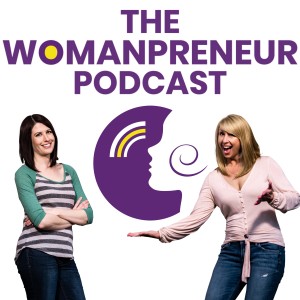 Wednesday Feb 19, 2020
Wednesday Feb 19, 2020
Which skills are needed most to thrive in today's fast-paced, always changing climate? Do you possess the sought-after super skills of today? Melissa and Amanda dig deep as they uncover some surprising skills that will greatly improve your odds at being in high demand! If you're trying to get by without them, you could fall flat! And we don't want that! Some of these skills never go out of style! Tune in to find out if your skills are up to date or if they could use a facelift! Whether you're an entrepreneur, a parent, a student, working for someone else, or ummm… simply breathing... up-level your "game of life" with your favorite podcast Odd Couple!  
Keep the conversation going by joining our Facebook Group!
To watch the video version of this episode, please visit thewomanpreneurpodcast.com or our YouTube channel.
Please leave us a review and subscribe so you never miss an episode! Questions and comments can also be emailed to womanpreneurpodcast@gmail.com

Follow Amanda: @aardvarkgirl
Follow Melissa: @melissamoatsvo